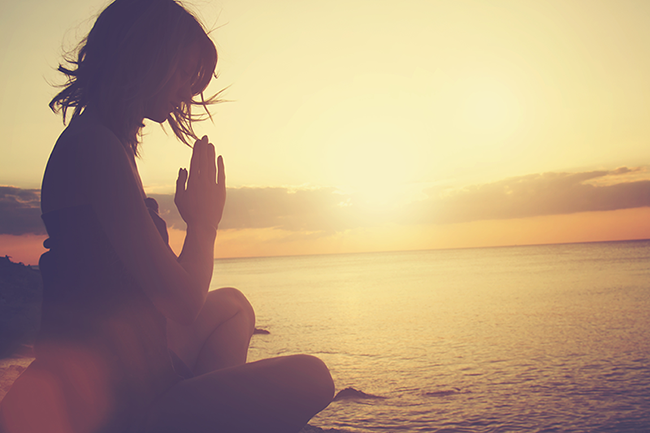 Meditation is a practice that has been around for a very long time. It involves practicing
mental concentration and relaxation and is an excellent way to release stress and tension. Guided mediation is simply when your meditation session is invoked and led by someone else. It can be someone physically present, or a recording. As our minds tend to be very busy and bounce around when we are trying to quiet them, it can be very helpful to have an outside source to focus on.

Meditation has nothing to do with religion and is simply a way to gain greater control over your own mind and emotions. According to Dr. Jon Kabat-Zinn, molecular biologist, professor, and researcher at the University of Massachusetts Medical School, those who practice meditation shift the levels of brain activity from the active, stress- housing right-frontal cortex to the more stable left-frontal cortex. Research shows a regular meditation practice can result in lower blood pressure, decreased cravings for nicotine and alcohol, better concentration at work and in school and improved quality of relationships.

During a guided meditation experience, you will be instructed to relax specific muscles in the body until they are comfortable. Then you are led through mental images and visualizations to enhance the relaxation experience. The guided meditation can be as short as several minutes or an hour or more.